If you're thinking about setting up your own dental office, you need to build a manageable plan toward accomplishing your goals. You will find all you need to know about setting up a dental office in this article.
The dental market research 
The main purpose of your dental market research is to conclude its attractiveness and figure out evolving opportunities and threats on the targeted geographical area.

Hence, you will have to consider the following points:

Is the demand for dental care increasing in the area where you would like to set up your dental firm? 

How many people would be interested in your offering? 

What is the income range and employment rate in the targeted area?

What are the dental costs and prices in the targeted area?

What are the most requested dental services? Do they require special equipment?
The world oral care market
A recent study shows a growing demand for oral care products and services. 
In 2020, the world dental services market's value was worth 365.6 billion dollars. Nevertheless, compared to previous years, this figure has shown a decline due to the Covid-19 pandemic and the lockdown. However, a global recovery is expected with an expected rise worth 709.7 billion by 2030). 
In fact, the global dental market is supported by an aging global population : according to WHO,  between 2000 and 2050, the percentage of persons aged 60 years and older is expected to double around the world. This will, unsurprisingly, lead to a growing need for dentists and dental products.
What does a dentist's salary look like in a private practice? 
The salary of a dentist is influenced by several factors such as the area where the dental practice is located, the number of fellow dentists in the area and the minimum wage of the inhabitants. On the other hand, dental expenses are known to be among the highest of all health-related professions, reaching sometimes 65% of the total revenue. Hence, all these financial issues have to be considered before opening your dental office.  
Opening a dental practice: the budgetary requirements
Once your dental market research and business plan have been set up, you will have to think about dental equipment. Indeed, knowing the fact that the cost of your dental equipment will range approximatively from 150 000 to 200 000 euros, the initial investment costs will certainly be high. To properly identify these costs, the best way is to request a quote from each supplier. They often offer special prices for larger orders. For hand instrumentation, you can contact your Deppeler provider.  
Also, asking fellow dentists for their feedback on their experiences may help you make the right decision on your dental equipment and about the quantity of tools that you would need to purchase.
The equipment a dentist needs when opening a dental practice 
Opening a dental practice is an amazing step. For this purpose, you will need the following equipment: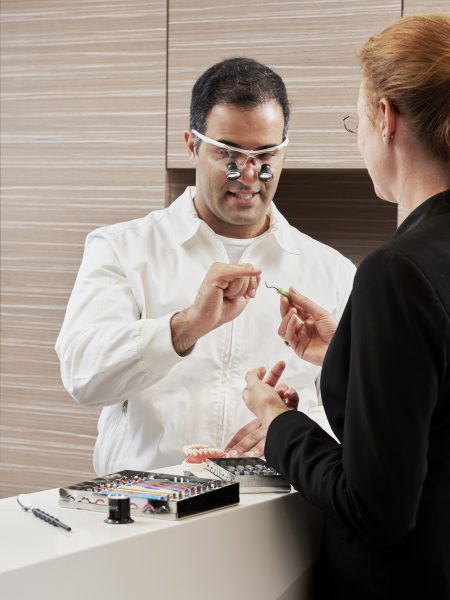 Furniture (dental chairs, etc.) 

Machines (CT scanner, intraoral scanner, etc.)

Hand instruments (scalers, curettes, probes, tweezers, etc.)

Rotary instruments

Small equipment such as

mirrors

, cotton forceps, saliva ejector

Single-use equipment
Deppeler will provide you with a wide range of durable hand instruments.
Financing for a dental practice
Once your business plan is fully set up, you can start looking for funding. Depending on your location, several options are open to you:
Calling for investors in order to strengthen your equity

Considering a professional loan to build your dental office and purchase your dental material

Partnering with other practionners

Depending on your country location, seeking for public grants and funding can be a good option 
Hence, in an increasingly digitized world, you will quickly feel the need to set up a strong digital strategy to get your new dental patients. 
For a successful marketing strategy, here are some tips that you should follow: 
Invest in a great website: 

Did you know that dentists are the most in-demand health-care related people? Thus, having a good website offers more visibility for your dental practice, giving your future patients all the information that they need to know about your activity, the services that you can offer them, your previous experiences and your core values. 

Think SEO (Search Engine Optimization): 

Search Engine Optimization is about rating higher on search engines by applying some tips to your website campaign strategies.

Take your dental social media to the next level: 

By covering a large audience, a good social media strategy will help you increase your visibility and get your patients via this channel. Hence, if you don't know anything about Instagram, Facebook or LinkedIn, it is the right time to start working on it! 

Ask your patients to leave reviews and testimonials: 

Reviews and testimonials are a great way to get your patients. Indeed, making people talk about your amazing dental skills will increase your credibility and give a great image of the great care that you give your patients. 
Now that you have all the key information, you can write your to-do list for starting your own dental practice! Please feel free to ask us your questions regarding any Deppeler products and tools.
Just as for any other type of business, marketing is key to reach your targeted patients. Although traditional methods such as direct mail can still work, it's all about your approach.